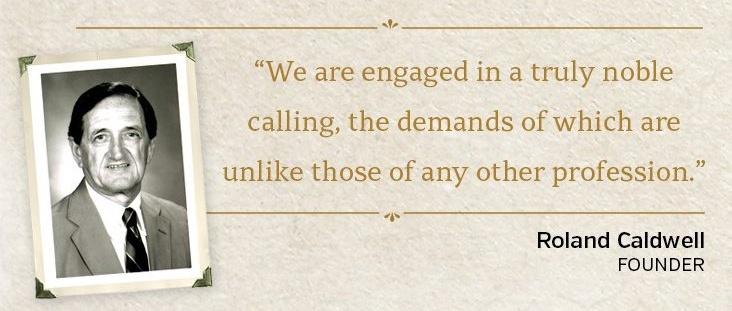 Growing up dirt poor during the Depression in Chagrin Falls, Ohio, Roland picked potatoes for 7 cents a bushel. He noticed the "rich" people he worked for came home every day around 3 in the afternoon. They were stockbrokers and that resonated with him.
In 1993, Caldwell Trust Company grew out of Caldwell & Co. which was a consulting venture Roland started in Venice, FL after a successful banking career advising banking clients with their investments. Aside from giving successful investment advice, Roland was also a good businessman and many learned a great deal from him.
The Caldwell family holds most of the voting shares of the company today, as they did back then, to ensure that no one can come in and take the company away from them, leaving clients along the way, just as Roland was in bank merger after bank merger.
Today, Caldwell Trust Company manages over one-billion dollars in assets under care. What is next? His son R.G. "Kelly" Caldwell says, "To infinity and beyond!"